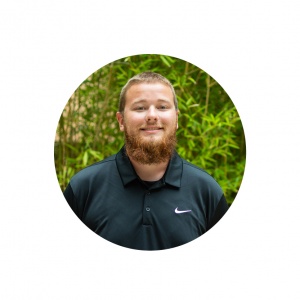 Brian Yauger
Brian Yauger is a junior journalism major, sports writer, likes puppies, sunsets, the oxford comma, and long walks on the be-, wait. Wrong bio.
Yauger does a little bit of everything. He writes about sports for three different papers, including Youngstown State University's newspaper, The Jambar, makes the music for The Jambar podcast (The Jamcast) and is a drumline instructor at his alma mater, Warren G. Harding High School.
If that wasn't enough for you, Yauger also has podcasting experience, being a key contributor and producer for the JetsCentric Podcast, a podcast focusing on the NHL's Winnipeg Jets.
If you remember The Jambar issue from spring 2018 with a Danny Devito tattoo, then you're familiar with Yauger's writing work. That's his article, and that's his tattoo.
Yauger started off his time in college at Kent State University at Trumbull where he did nothing but twiddle his thumbs, before transferring to Youngstown State University last fall, which was "the best decision he ever made."
Going forward Yauger wants to use his writing to transition into the world of hockey scouting.