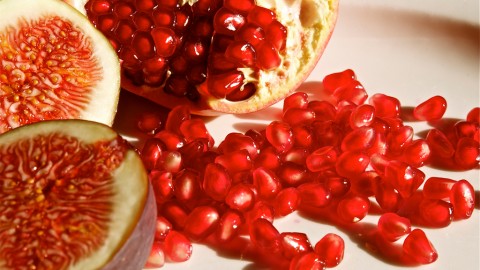 Walk through Kilcawley Center at any time throughout the school day, and you're sure to see a crowded line waiting to "experience the whirl" at what has become a Youngstown State University staple, Jamba Juice. Students line up to buy their favorite fruit- and vegetable-infused smoothies, but many may not know that their options exceed what's on the menu. Here are nine secret-menu items for Jamba Juice fans.
Pink Starburst: This smoothie tastes just like everybody's favorite flavor of Starburst. To create the classic taste of a pink strawberry Starburst, this drink is composed of lemonade, soymilk, strawberries, raspberry sherbet and frozen yogurt. If you love pink starbursts — and who doesn't? — this is definitely a must-try.
White Gummy Bear: On Jamba Juice's hidden menu is a chain of gummy bear inspired flavors, with the most popular being the White Gummy Bear. This drink replicates the taste of the clear gummy snacks with peach juice, soy milk, strawberries and four scoops of sherbet: lime, raspberry, pineapple and orange. This one is on the sweeter side.
Sour Gummy Bear: If sweet isn't your thing, this smoothie will suit you well. As part of the gummy bear line, this smoothie includes lemonade, blueberries and the same four scoops of fruit sherbet as the White Gummy Bear. Some locations refer to this as the Sour Patch Kid, but order it as the Sour Gummy at the YSU location.
Red Gummy Bear: Another flavor in the gummy bear smoothie line, the Red Gummy Bear is similar to the White Gummy Bear, but replaces the peach juice with pomegranate juice to recreate the classic flavor of a red gummy bear. Like the White Gummy Bear, this smoothie falls on the sweet side.
Peaches and Cream: This classic but hidden smoothie is on the healthier side, and combines fresh peaches with a scoop of creamy frozen yogurt. If you're a fan of the à la carte Peach Perfection smoothie, this smoothie is a potential rival.
Mega Mango: The Mega Mango smoothie was just recently taken off YSU's Jamba Juice menu, but can still be found on the menu at other locations. This smoothie is all fruit, making it the lowest-calorie hidden-menu option. It is composed of mangoes, strawberries, pineapple juice and orange juice. Mangoes take the driver's seat in this tropical drink.
Tropical Awakening: This is another great drink for mango-lovers that is pretty health-conscious. It includes a scoop of fresh mangoes, bananas, mango juice and a dairy base, and creates a perfect combination of two underrated tropical contenders.
Fruity Pebbles: This smoothie may straddle the border between healthy breakfast drink and basically a milkshake, but rumor has it that it tastes just like the popular breakfast cereal. It is composed of soy milk and four scoops of fruit sherbet — raspberry, lime, orange and pineapple — that will bring a feeling of childhood nostalgia.
Chocolate Covered Strawberry: The Chocolate Covered Strawberry smoothie isn't a hidden-menu item as much as it is a menu hack. Ask for a Chocolate Moo'd smoothie with a scoop of strawberries mixed in. It tastes just like a chocolate-covered strawberry, and a great twist on the already-existing "creamy treat."
Make sure to try these smoothies the next time you stop at Jamba Juice. You're sure to impress the employees.