Bliss After Dark 2017:

Official media for "Forming futures: Creativity. Revitalize. Community."

Welcome to "Bliss After Dark 2017," the official student media presence of Youngstown State University President's Gala, "Forming futures: Creativity. Revitalize. Community."

Bliss After Dark 2017 is designed to showcase the best of what YSU's College of Creative Arts and Communication has to offer. Here, you will find information on each division of CCAC and be able to explore the talents within.

Students in the YSU Department of Communication's Journalism, Telecommunications and Communication Studies programs will be updating this page throughout tonight's event so please check back regularly for updates!

You can also follow us online by accessing the topic #BlissAfterDark17 on Facebook, Twitter and Instagram.
COMMUNICATION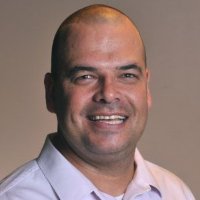 The Jambar talked to Adam Earnheardt, the dean of the Department of Communication, about what he wished more people knew about Youngstown State University's communication program. Here are his responses:
1. We're literally surrounded by talent in the Department of Communication. Students are landing top internships at places like Facebook and the Pulliam Fellowship at the Arizona Republic. Faculty come from top programs in the nation like Kent State and work full-time for places like ESPN and Fox Sports.
2. We have innovative curriculum in sports broadcasting, social media, and broadcast journalism. We're always trying to stay ahead of the curve and adapting to an ever-evolving media landscape.
3. Our graduates are working for CNN, BuzzFeed, ESPN, NFL Network, ABC's Modern Family, Business Insider, the Plain-Dealer, Monumental Sports Network. It's an impressive, albeit eclectic list of some of the leading shows and media outlets in the world.
Rookery Radio Puts Penguins on the Airwaves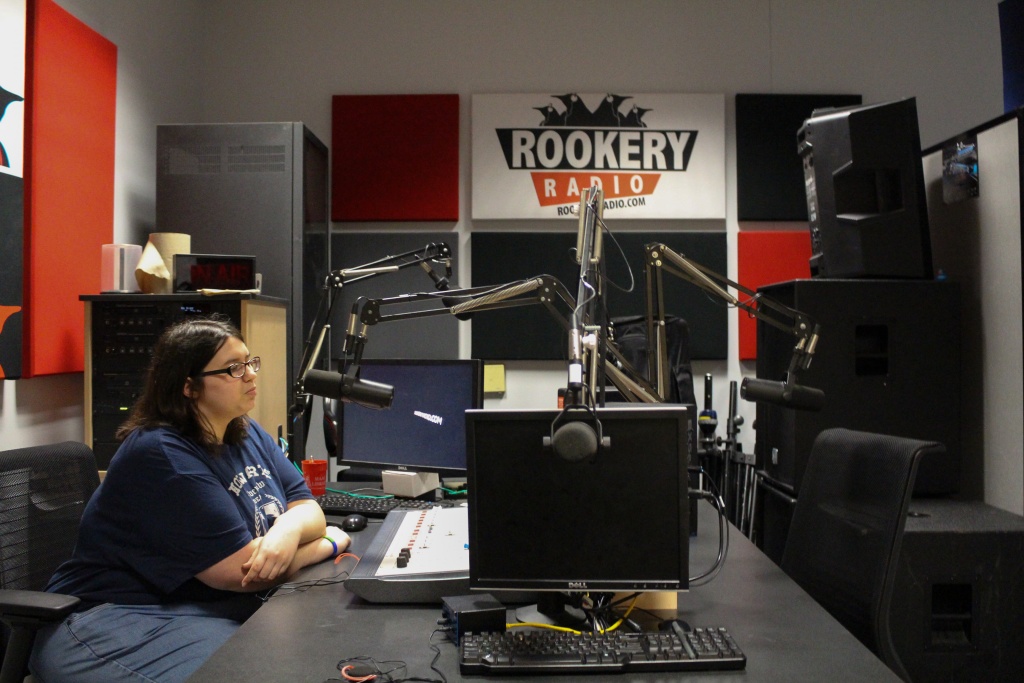 Rookery Radio, Youngstown State University's student run internet radio station, is a space where students from all walks of life come to learn the tricks of the airwave trade.
Kenny Reyes, Rookery's adviser, said that the organization teaches students about more than just the radio – it also teaches them to take charge.
"It is a hands on experience that gives the student the ability to break out of their shell and become a leader of the airwaves," he said. "They learn how to be the director of their own program and how to command an audience."
The station is global and the content is fresh, coupling traditional deejaying with different forms of talk radio. Students are able to create their own show, have an on-air persona and push boundaries by joining Rookery.
On air, online and on campus – Rookery Radio is always bringing home grown content suitable for all.
ART
Inside of Bliss Hall rests hundreds of pieces of art. Students, as well as faculty, display their pieces throughout the building's six floors. Whether it be on the top floor in the art department's main headquarters, or down below in the belly of Bliss, beautiful artworks rest, waiting patiently to be viewed by the eyes of curious spectators.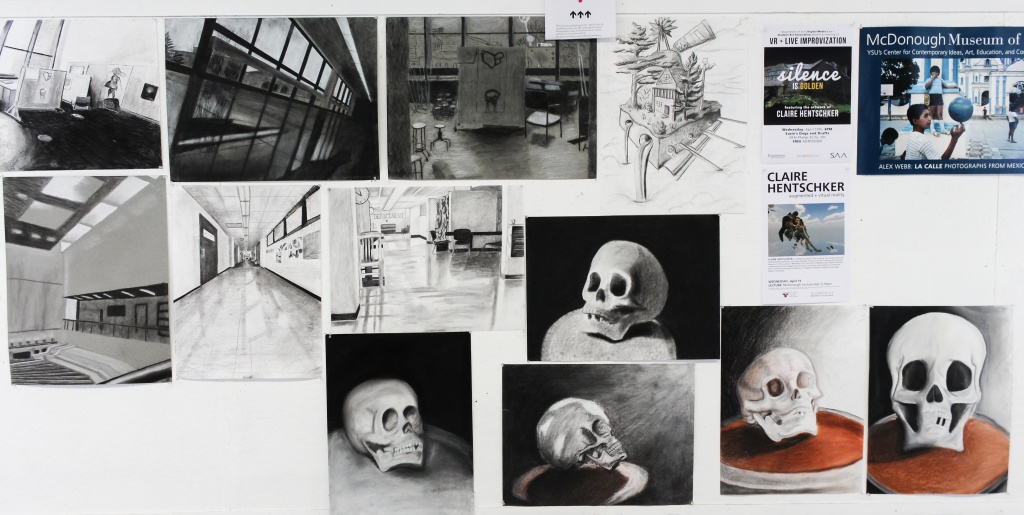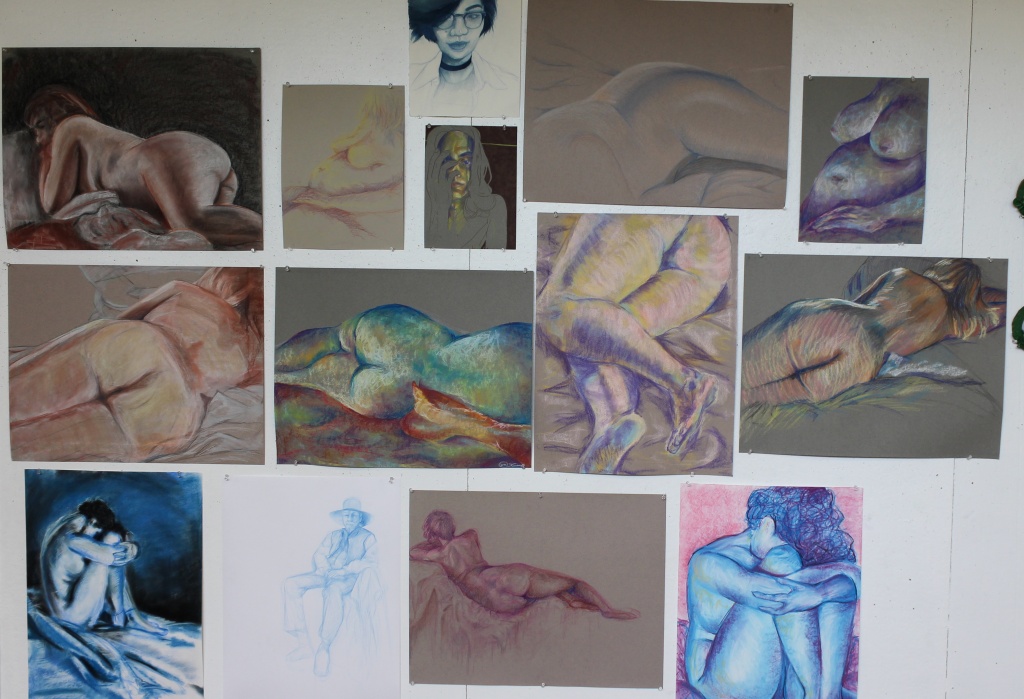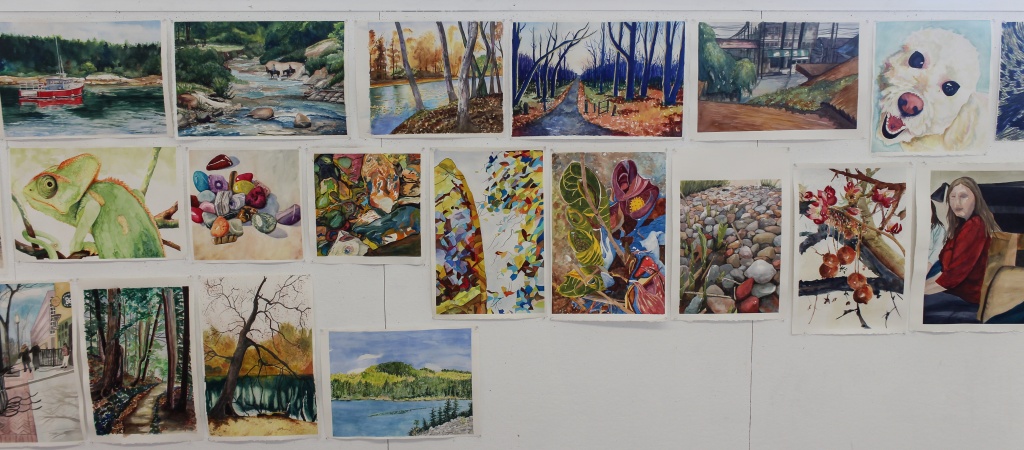 THEATER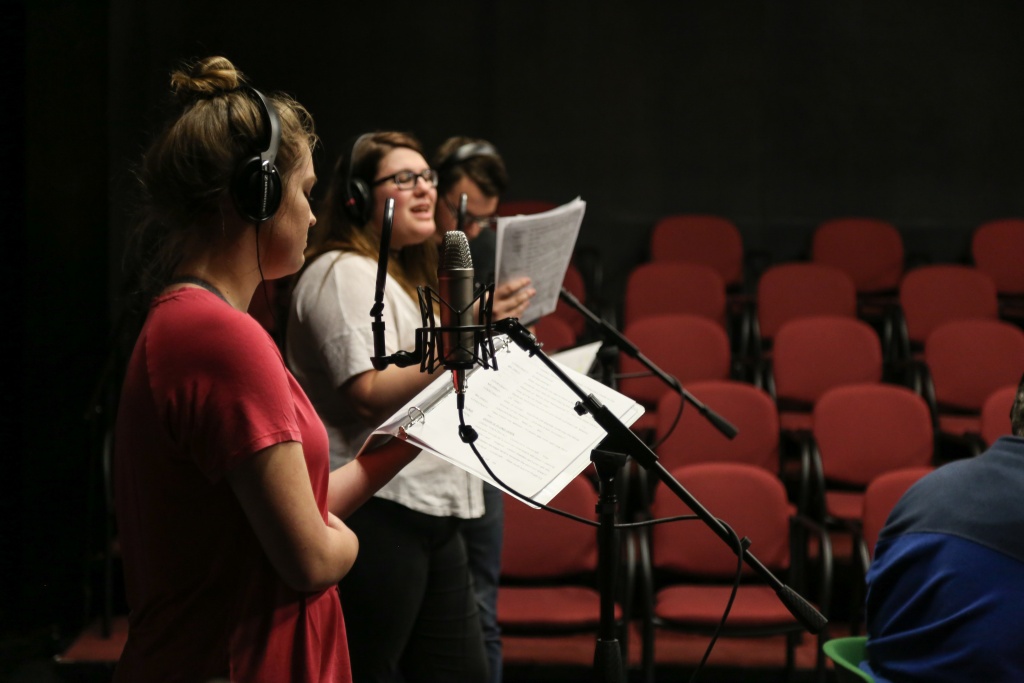 Youngstown State University contains a college that never sleeps – Bliss Hall. Performers practice their craft all day and night in the building, and D.J. Davis, a sophomore theatre major, said the theatre students never stop having fun in the building.
Davis has been involved in theatre in several capacities. He will be acting as the characters Jason and Pete in the ten-minute radio drama for Bliss After Dark.
Last semester he also played a role in the play A Funny Thing Happened on the Way to the Forum and this semester he's a light designer for one of the dance ensembles at YSU and is assistant directing the musical Hairspray at the Youngstown Playhouse.
"Most people don't know that anyone can get involved in our plays; it's not just theatre majors," he said. "People also don't realize that we have shows going on here all the time."
Davis said the work they do is tiring, but rewarding.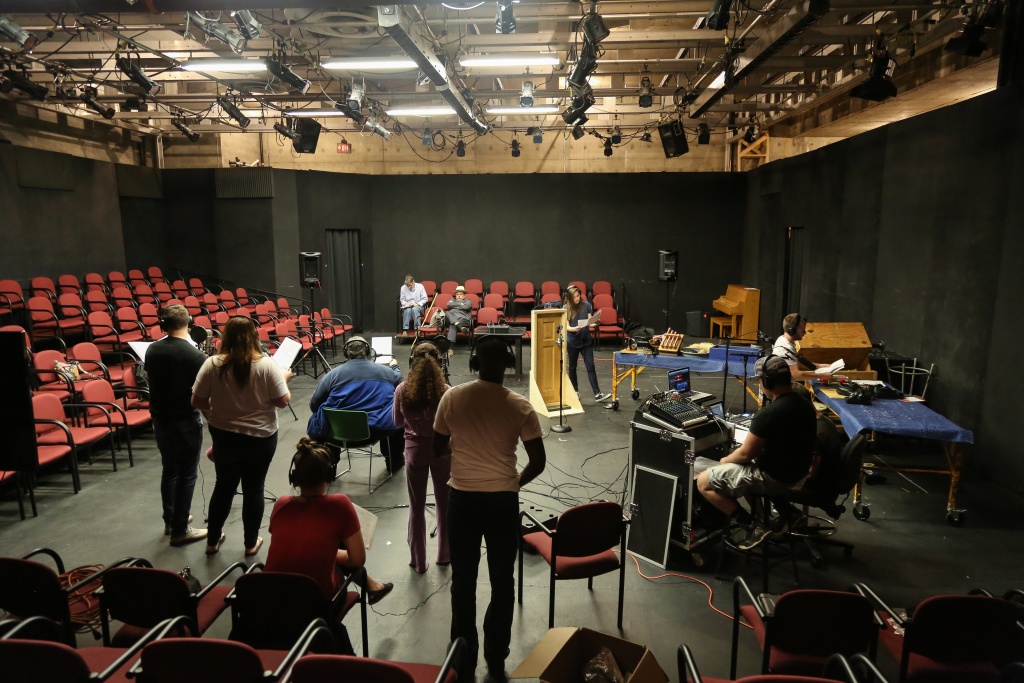 Mia Colon plays the role of Leroy in the radio drama, and is very active in productions at YSU. The sophomore has starred in No More Peace; Vanya, Sonya, Masha and Spike and A Funny Thing Happened on the Way to the Forum. She is a member of a dance ensemble and was part of the group that performed in Norway last year.
One thing Colon said people don't realize about theatre students is that they spend most of their time on campus. During the day they have classes, and they rehearse from 6-10 p.m. for productions over the course of months.
Colon said theatre has been a method of storytelling for centuries.
"It's about letting people know what's going on in society," Colon said. "It's a way for people who don't usually have a voice, to have a voice. To show we are here and we care, and this is how it affects us. It's used to show oppression and how it's affecting people as far as gender equality, race and sexuality. Theatre is a way to be entertained and learn a lesson at the same time."
For Bliss After Dark, theatre students will perform a ten-minute play about a radio drama, in which Matthew Mazuroski, YSU associate professor of theatre, said "anything that could go wrong, does go wrong."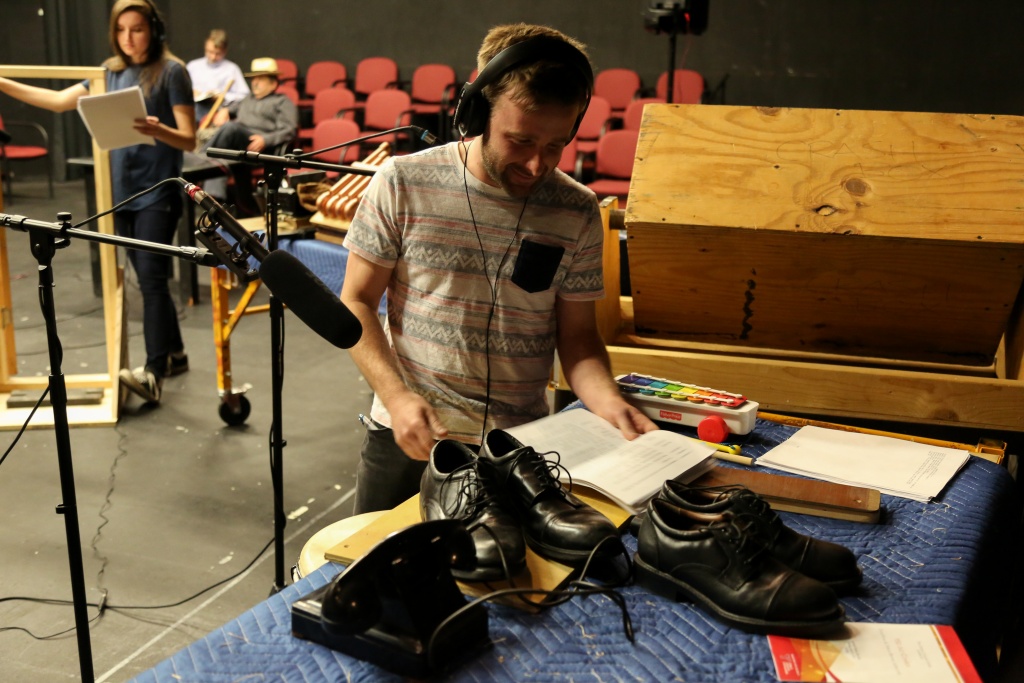 The play is a comedic satire of 20th century radio dramas and requires live sound effects to be used. He said the actors had to adjust to this new style of acting, where they rely on their voices to tell a story without using body movement and gestures.
"How does the voice empower the imagination? How can you tell a story that is wonderful just using your voice?" Mazuroski said. "It's about getting comfortable with the style at this point. They are trying to focus solely on telling a story with their voice."
For Mazuroski, theatre is important because it gives an audience a glimpse of another person's world, and allows actors to step into someone else's shoes.
"My view of this world is that we need to redevelop a sense of empathy for one another," Mazuroski said. "What theater does is, it lets audiences live through a story that's different from their own and that builds bridges across ethnic and societal divides. That's why theater is so important."
Students from other departments can also get involved in plays by helping with things such as audio and video production. Plays are free for YSU students with their YSU ID.
MUSIC
The final cornerstone to the CCAC is the music department. Musical students hone their talents in various instruments – including voice – by training with world-class professionals. Melodies can be heart echoing through the third floor of Bliss Hall at any time of day, creating an undeniably creative atmosphere.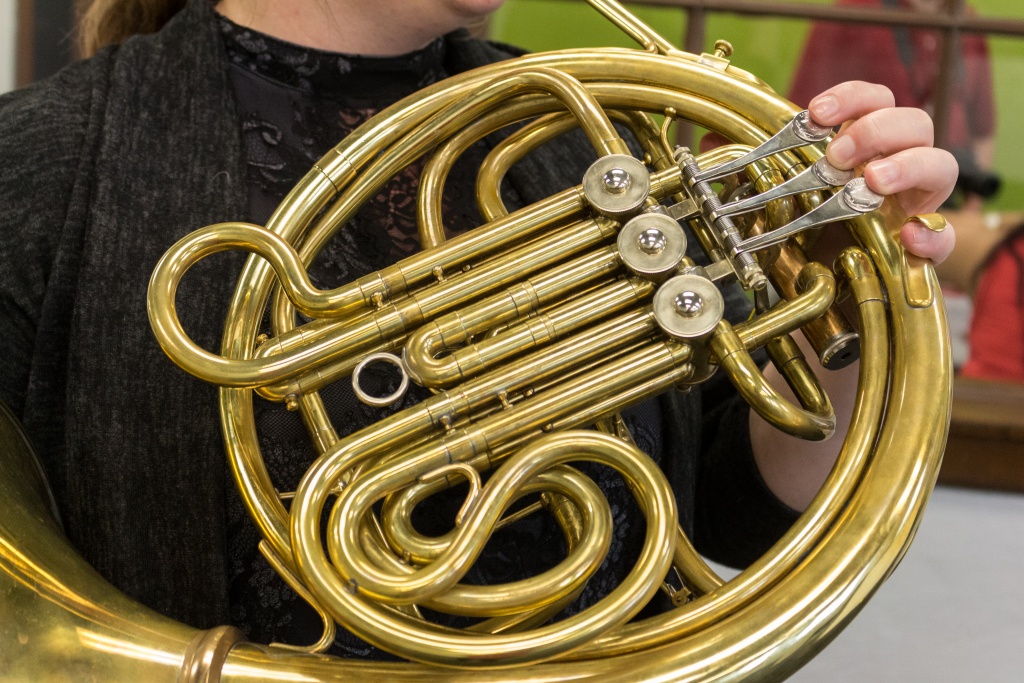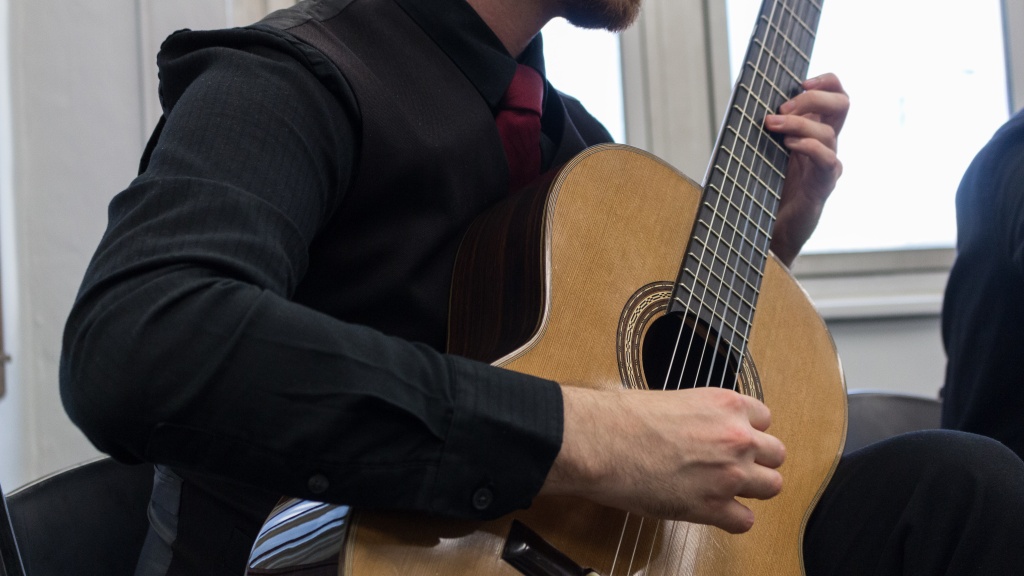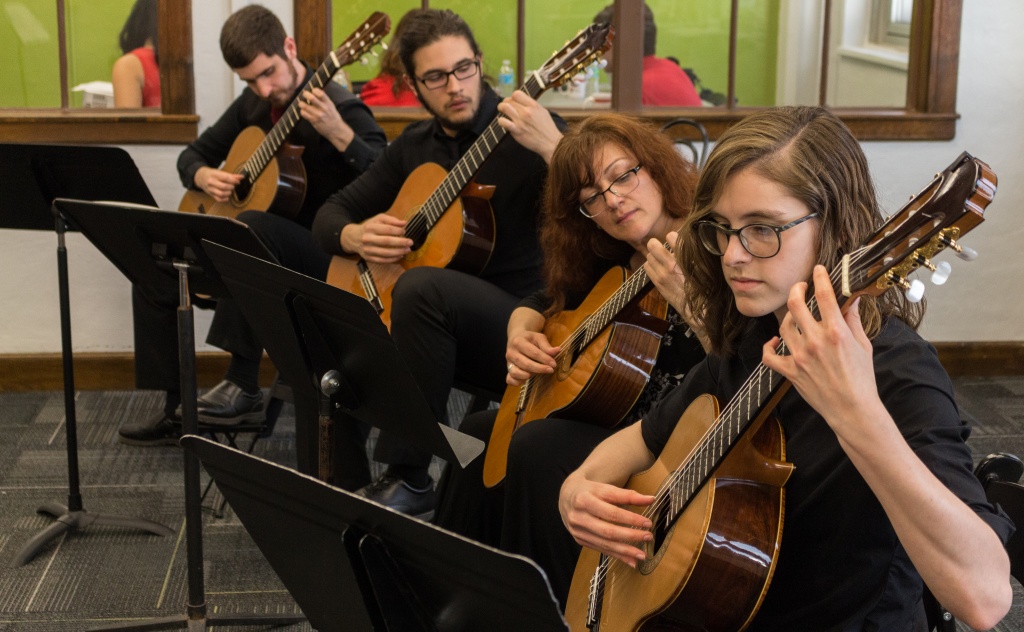 LIVE COVERAGE
OPENING SPEAKERS
Jim Tressel, president of Youngstown State University, began the opening remarks of Forming futures: Creativity. Revitalize. Community.
"I would like to thank the good folks here at the Youngstown Business Incubator for their patience, allowing us to begin what we think will be an extraordinary tradition of having our gala right here, as we really believe that the revitalization of our city will be impacted greatly by our participation in the arts and our appreciation for the arts," Tressel said.
Tressel said he is most excited about guests having a chance to meet the students and see their passions and to make sure everyone knows we're all in this together to revitalize our community.
Barb Ewing, CEO of the Youngstown Business Incubator, said, "It is great to honor the arts and tremendous work that they do to enrich our community in a different way."
Phyllis Paul, Dean of the College of Creative Arts and Communication, introduced three distinguished alumni; Bill Bodine, Pamela Browner White and Larry Davis.
"[Bill Bodine is a] Grammy award winning composer, producer, arranger and trumpeter; he's been a fixture in the LA music scene for over 35 years; he has toured with notable musicians such as Olivia Newton John and Kiss; his company has written over 300 tunes for commercials; and he is a philanthropist whose work benefits students at YSU as well as students across the entire valley," Paul said.
Bill Bodine said he owes everything to YSU because of the preparation he received from the arts program.
"They prepared me. They made me do things I didn't want to do, and ultimately, when I got out into the professional world and tried to make it as a professional musician and composer, low and behold I had skills," Bodine said. "And the only reason I had skills was because of the curriculum that was imposed on me here."
Paul introduced Pamela Browner White as having a distinguished career in communications, community relations, public affairs and strategic development.
"She is currently senior vice president of communications with the American Board of Internal Medicine, and has also worked with the Philadelphia Eagles," Paul said. "She has a long history of community service and has many prestigious awards, such as Pennsylvania op 50 women in business and the NAACP President's Award Beverly Hills."
White had previously done speeches on campus for 45 minutes and 10 minutes.
"The whole idea of my first speech was 'history has its eyes on you', which I stole from John Legend and of course the play Hamilton," White said. "We get to tell our own story, and our story doesn't resemble anyone else's story. So, keep your passion, but you are responsible for your own story."
White said her second speech was about community.
"None of us are an island, and that we need our community to thrive. And this is a beautiful community."
White said she ordinally came to YSU as a non-traditional student.
"Things had blown up in my life, and I will tell all of you, that that's kinda what happens in life," White said.
She had been married with a one-year-old daughter and said she knew the world would open up to her if she just had a degree.
"The YSU community told me that I had the ability, they kept me in school when I thought I could no longer handle a job, an internship, classes, a child, a husband and a life. They told me that time will pass. Two years from now you could have your degree, or two years from now you could still be talking about it," White said.
White said education is not preparation for life, education is life itself.
Paul introduced Larry Davis next.
She said he began at YSU as a biology major and switched majors and graduated with a BFA in sculpture and a K-12 teaching certificate.
"He moved to California and earned an MFA in sculpture from Cal State Long Beach," Paul said. "While he was still a graduate student he began his decades long career with Walt Disney Company. His positions there range from production artist and show design to entertainment and art department to executive producer and creative director with Walt Disney Imagineering Creative. Last October her retired from Walt Disney Imagineering."
Larry Davis said he had an amazing journey with Disney and it all started at YSU.
"I learned so many things at Youngstown State University," Davis said. "Creative thinking is at the bottom of all of this. Walt Disney Imagineering is about imagination and engineering coming together. It's been the story of my artwork. It's been the story of my career with Disney and the story of my life."
Davis said he worked with architects, engineers and many different disciplines during his career.
"It's creative thinking and artists that end up rejuvenating communities because they see things that other people don't. I learned how to look at things differently a while ago."
The Student Perspective
Students from departments of the College of Creative Arts and Communications expressed their diverse array of talents at Forming futures: Creative. Revitalize. Community.
A variety of ongoing activities were managed by the students of the art department, including demonstrations of screen-printing, sculpting and 3-D printing attendees.
Rachel Marchese, art student at YSU, said this was a great opportunity to showcase talent in not only the art department, but all of the departments of CCAC.
"All of these departments feed off of each other for creative inspiration," Marchese said. "When people of different creative talents come together, incredible things happen."
Dance students gave choreographed performances through the evening as well. Hailey Gelzheiser, sophomore theater student, said the tap number they performed was based on the musical "Newsies."
"We've only known this for five days and we only had a two-hour rehearsal to put it together, so under the wire we came out and we did it," Gelzheiser said. "We worked really well together."
Dancers were dressed in classic newsboy garb, handing out newspaper issues to guests after the performance. Many of the solos were improvised, and she said this added to the thrill of the dance.
"We could feed off the energy from the other dancers and create a really great number," Gelzheiser said.
Telecommunications students collaborated with theater students for their comedy skit of an old-time radio show. Matthew Mazuroski, associate professor of theater and dance at Youngstown State, said the skit used techniques of 30's and 40's radio, which created some challenges.
"It's a really great opportunity for the students to learn about this art form," Mazuroski said. "The actors are challenged with voice-over work because that was your bread and butter as an actor."
Students also used various objects to make sound effects for the skit, such as coconuts for galloping horses and a small door that was made specifically for the show.
Telecommunications student Nicole Johnson was pleased with how the performance and evening as a whole came together.
"I think it's important to see how far these people have come in whatever they started as to where they are now," Johnson said.
There was no shyness from the music department either, which performed solos, duos and quartets across the floors of the building.
Thomas Turmbull, a member of the jazz ensemble, played a set taken from their Mad About the Arts performance. He said the performance went very well.
"The people seemed to really like it," Trumbull said. "There was dancing and a lot of fun happening."
#BLISSAFTERDARK PHOTO GALLERY